Helping You Find the Deeper Story
Clear, Informative and Insightful Writing
If you are like many of our clients you have valuable information to communicate, evaluate, or learn about your organization's work. And you know that effectively communicating your work to key audiences is crucial to making a big impact.
Clear Thinking Communications is a firm that helps foundations, nonprofits and progressive businesses think more clearly about their work and translate that work into compelling written products and more:
We showcase your work in a way that is accessible
and easy for others to grasp and take action on.
We translate the technical language from your field
into everyday language that people can use and understand.
You will learn what works and what doesn't so you can do a better job.
You will have stories that put a human face on your work.
Here's what some of our clients say about working with us:

Gail Birkbeck of The Atlantic Philanthropies: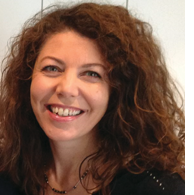 I worked closely with Susan for 7 years on dozens of projects for The Atlantic Philanthropies in Ireland. Susan completed all of them to a very high standard, she exceeded all of my expectations and has been an invaluable resource to us.

Susan has the rare skill of being able to translate a lot of often complex information into something that is concise, clear and compelling. This includes translating everything from rigorous research studies to advocacy evaluations into an easy and accessible narrative format.

In conducting her work, Susan is acutely aware of the intended audiences and has a keen eye for dissemination opportunities to promote the findings. She is also skilled at teasing out key findings from more long-winded writings while ensuring the legitimacy of her interpretation.

Susan has always delivered on time. Where deadlines have been tight, Susan works long hours to ensure project completion, always without complaint. I would have no hesitation in recommending Susan. She has vast experience and is a rare commodity. She is also very amiable, good-natured and easy to work with. Nothing is too much trouble for her.
Gail Birkbeck
Former Head, Strategic Learning & Evaluation, EuroAfrica, The Atlantic Philanthropies
Yvette Lamb of ICF International:
Clear Thinking Communications is unique. You have consistently impressed me with: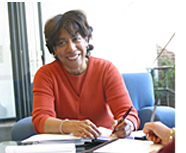 Your commitment to getting the project completed.
Your capacity to understand a broad range of content areas (from health issues, to systems issues, to educational reform, etc.).
Your incredibly strong interpersonal skills (if I recall, [our mutual client] doted on you).
Your clarity of thought, which translates into clear, concise written communication.
Your punctuality - getting the project done on time.
Your attention to where you are in the process (often reminding the absentminded, semi-conscious client of time remaining on the contract and amount of work to be completed).
You may think that everyone possesses these characteristics - NOPE!!!!!!!"
Yvette H. Lamb, Ed.D Project Manager
ICF International, Fairfax, VA
www.icfi.com
Molly McKaughan of the Robert Wood Johnson Foundation: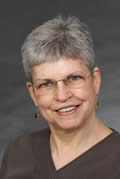 Writing Grant Results reports for the Robert Wood Johnson Foundation (RWJF) is an art form and not everybody can do it. Susan can handle working within our particular format requirements. She has an analytic mind that can find the important information about results, findings and lessons among reams of paper from grantee organizations. We know that even well qualified writers may not be able to accomplish this - which means our reviewers will spend too much time fixing things. With Susan, this is not the case. Also, she is able to balance many reports at once (seven at the current moment), and keep her priorities straight.
It's easy to get caught up in using jargon and Susan doesn't do that. She's a very clear writer. She's also good at bringing the human interest aspect into a report, which a lot of people can't do. I can assign just about any kind of report to Susan because I know she'll write clearly about people, policy issues, research - all of it. She covers the whole range. This is one of the reasons she has produced more than 100 Grant Results reports for RWJF.
Molly McKaughan, Special Program Officer
Co-Coordinator, Grant Results Reporting Unit
The Robert Wood Johnson Foundation, Princeton, N.J.
Learn more at Are We a Good Match?